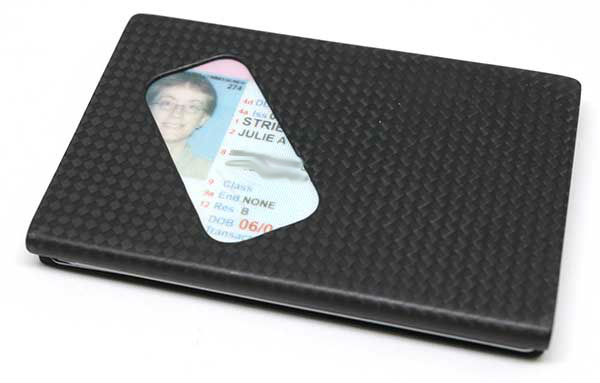 IDENTITY card holder review – The Gadgeteer
[ad_1]
The Gadgeteer is supported by readers like you! If you buy something through links on our site, we may earn an affiliate commission. Thank you! Learn more.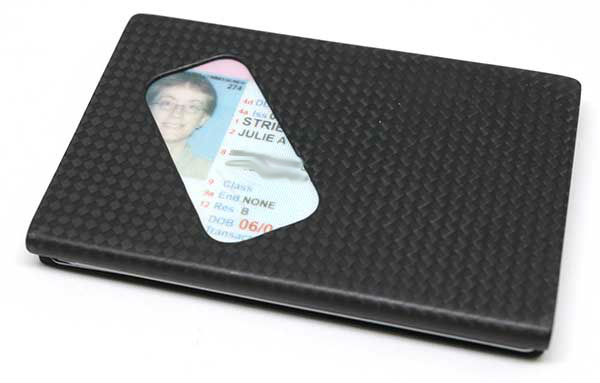 I am very picky about my EDC. I want quality items that are easy to use and as minimal as possible in terms of the space they take up. About a year ago, I realized that I was hardly using cash anymore. When I buy something, it's easier to swipe a credit card than it is to unzip my wallet, withdraw the necessary cash, collect the change, put that change back in the wallet and close it. Not to mention the fact that wallets tend to be bulky as they accumulate extra stuff in the form of receipts and other papers over time. So I switched to a minimal wallet and after trying a few different ones the IDENTITY Card wallet is my current favorite. Let's take a look at this.
What is that?
The IDENTITY Card Wallet is an ultra small and ultra light minimalist wallet that is made of aerospace grade carbon fiber.
Design and functionality
The IDENTITY Card Wallet has a unique one-piece 'folded' design that allows you to separate your cards into two stacks. The wallet can hold four cards on one side of the wallet and four cards on the other side.
The wallet has an imprint almost the same size as a regular credit card. This is the smallest wallet I have found so far.
Sides are smooth to the touch with no rough edges
IDENTITY offers the wallet with or without logo badge on the front. During their crowdfunding campaign, they sent me a sample of the portfolio with a logo badge. Now they also offer it without a badge. I like the version without badge better as the logo edges made it harder to fit the wallet into my pocket.
Here are all the cards I carry in the IDENTITY Card wallet. I have several regular plastic credit cards along with a few thinner paper cards and Gadgeteer business cards that I can use as note cards if I need them.
The stack of cards slides to the side and is held securely in place by the sides of the wallet.
Even with all the cards inserted in the wallet, it remains very thin.
Diagonal cutouts on the front and back make it easy to slide the top board with your thumb.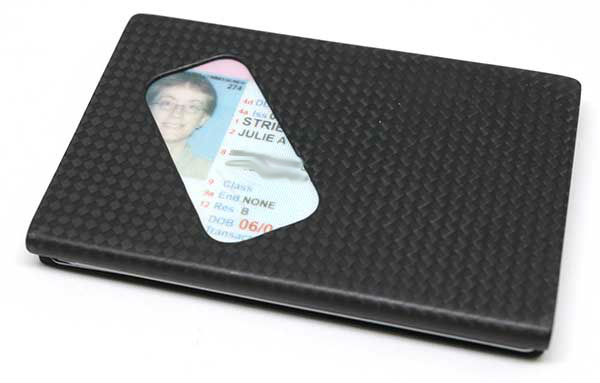 The IDENTITY Card wallet slips very easily into my pocket and is so thin I barely notice it's there.
Final thoughts
I have nothing bad to say about the IDENTITY Card wallet. As long as you're okay with the fact that you can't use it to carry cash, this is the perfect wallet for minimalists. I absolutely love it.
Update 07/23/19
I have been using the IDENTITY wallet for over 2 years now and it still looks and works like the day I received it. I can't imagine finding another minimalist wallet that I would like better.
People have often asked me about the IDENTITY wallet at checkouts in various stores because of its unique design.
I keep hoping that new designs will come out at some point or at least other colors. But as is, this is the perfect wallet / pocket wallet for me.
Source: The sample for this review was provided by IDENTITY Wallets. Please visit their site for more information and use promo code: IDGADGETEER to save 10%.
Support The Gadgeteer: The Gadgeteer is supported by readers like you! If you buy something through the links on our site, we may earn a small affiliate commission. Thank you! Learn more.
Product information
Price:
$ 35.00
Maker:
IDENTITY Wallets
Advantages:

Almost the exact size of a credit card
Easy to use

The inconvenients:
[ad_2]