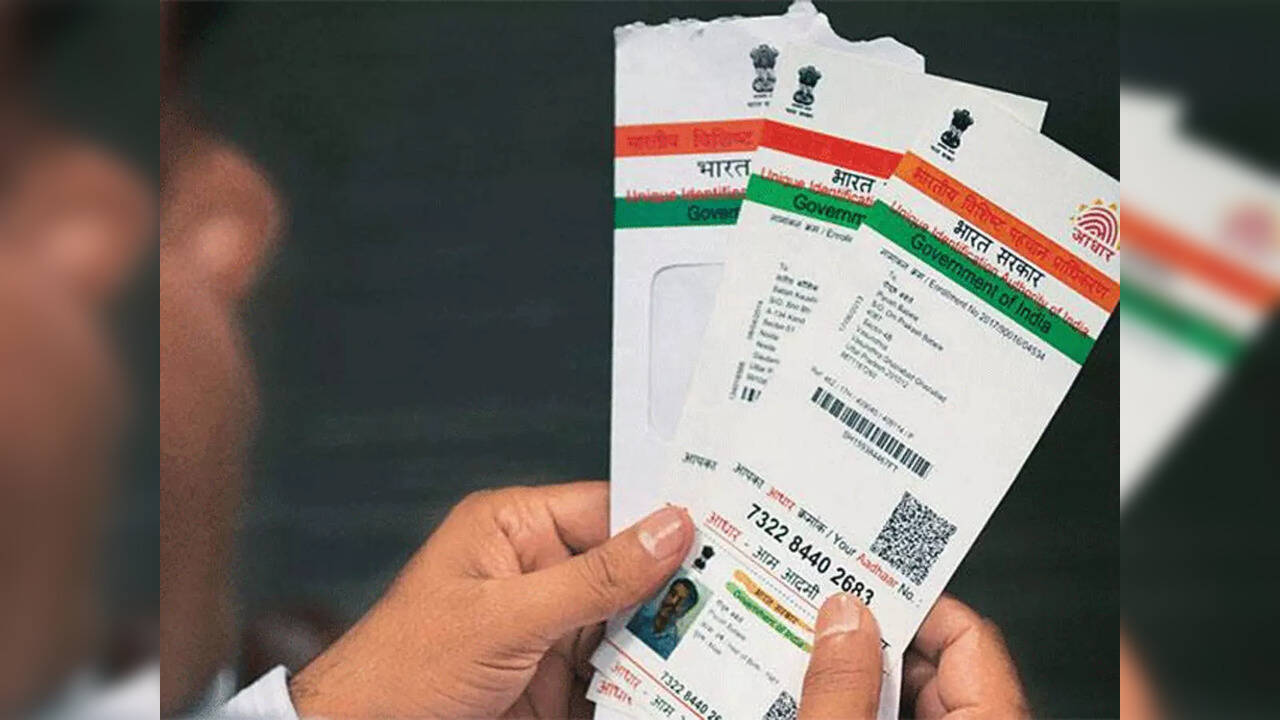 Make money with Aadhaar card, check how
HIGHLIGHTS
The Aadhaar card is used by various companies and government institutions for KYC verification and profile maintenance.
The Unique Identification Authority of India (UIDAI) has introduced various forms of Aadhaar from time to time for the convenience of the residents.
Jeevan Praman card affiliated with Aadhaar is important for those who receive pensions from central or state government or other organizations
New Delhi:
One of the most necessary documents for an Indian citizen today is an Aadhaar card, which also serves as their
identity card
. Be it banking, legal or other work, Aadhaar is needed in almost every transaction today.
Basically, Aadhaar is a 12-digit unique identity number issued by the Unique Identification Authority of India (UIDAI). Although it is necessary in a number of works, few people know that this document can also help them earn money.
Want to know how it can be done? Here's how:
Related News
Now PAN, Aadhaar owes for cash withdrawals, deposits exceeding Rs 20 lakh in any given year
NPS death claim in case of non-nomination. Check necessary documents, other details
In addition to serving several purposes, the Aadhaar card is an essential piece of identification for people receiving pensions. The Jeevan Praman card affiliated with Aadhaar is important for those who receive pensions from central or state government or other organizations.
This life certificate program was launched by Prime Minister Narendra Modi on November 10, 2014. The program ensures that pensioners receive their pension directly at home as their details can be viewed digitally through their Aadhaar card.
Also, the document is required to perform verification for various kinds of government processes including applying for LPG grant and obtaining benefits from Prime Minister Kisan Samman Nidhi Yojana.
Apart from being an important document for gaining admission into a school or college, the Aadhaar card is handy for opening a bank account. The address and photo on the Aadhaar card are considered valid proof of address by banks.
The Aadhaar card is used by various companies and government institutions for KYC verification and profile maintenance. The Unique Identification Authority of India (UIDAI) has introduced various forms of Aadhaar from time to time for the convenience of the residents. Here is a list of the different forms of Aadhaar card:
Aadhaar letter: letter laminated on paper with secure QR code with date of issue and date of printing.
eAadhaar: eAadhaar is the electronic form of Aadhaar, digitally signed by UIDAI, having a secure Aadhaar QR code for offline verification with issue date and upload date and is password protected.
mAadhaar: mAadhaar is an official mobile application developed by UIDAI which can be installed on a mobile device.
Aadhaar PVC Card: The Aadhaar PVC Card is easy to carry and durable and has a digitally signed secure Aadhaar QR Code with photographic and demographic details and multiple security features.