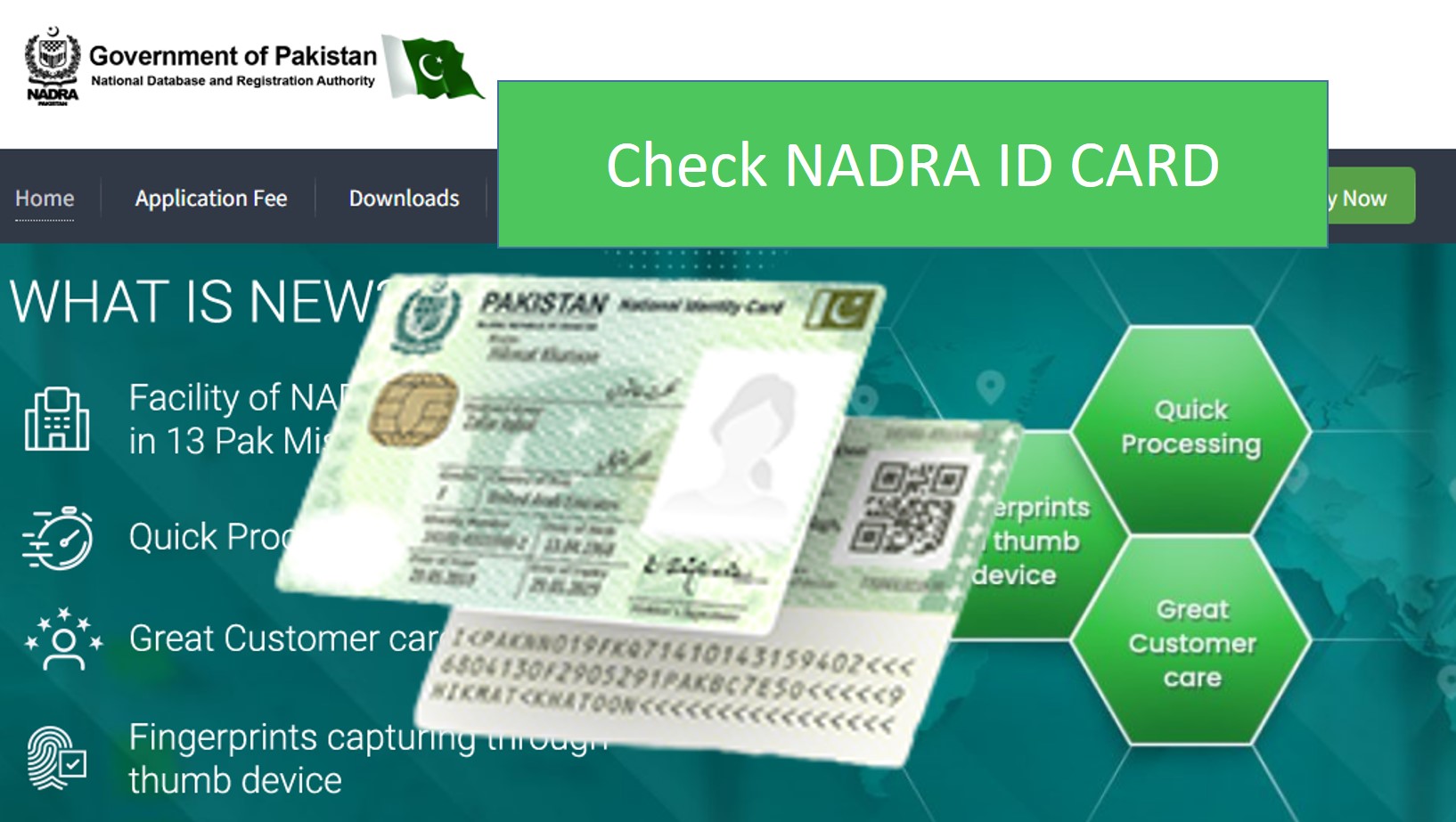 NADRA ID Card Verification Online in 2022
Verification of NADRA ID card online in 2022:
The NADRA ID card online verification process in 2022 is very simple and has many advantages. Nadra updates its system from time to time and the "Pak Identity App" has been launched to provide many online services. You can request a new CNIC online using the application. Citizens who want to check if a CNIC is registered with the National Database & Registration Authority (NADRA) can use this feature and check the information using the Computerized National Identity Card (CNIC) number through the id website. .nadra.gov.pk . In this article, we will provide our readers with all the steps of online ID card verification.
Verification of the whole NADRA family, click here.
Steps for NADRA ID Card Online Verification:
First, visit the official Nadra website: https://id.nadra.gov.pk/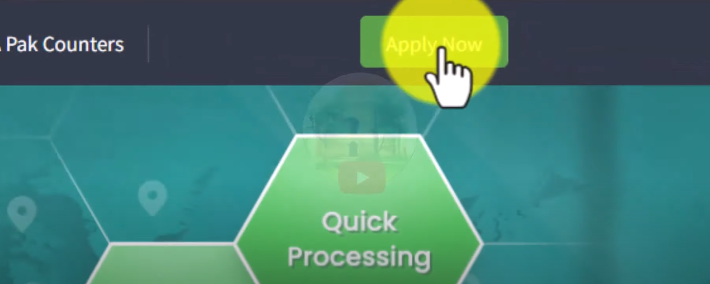 Click apply now.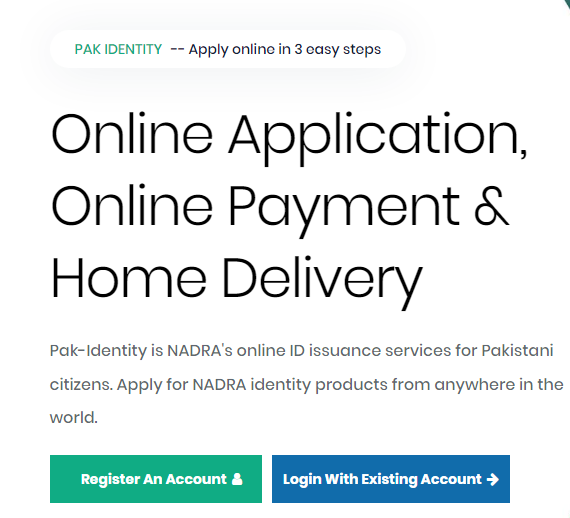 Register an account or if you already have an existing account, just type in your email and password to login.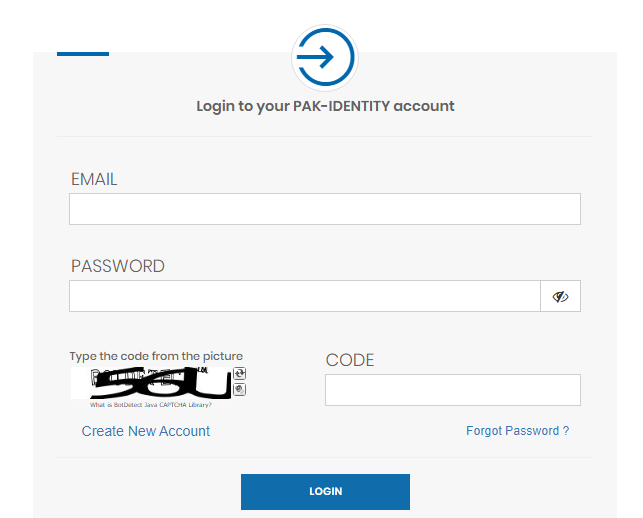 Type the Captcha code and accept the terms and conditions.
Once you are successfully logged in, click on the new application and select the 4th option from the menu below: Verification of existing identity document.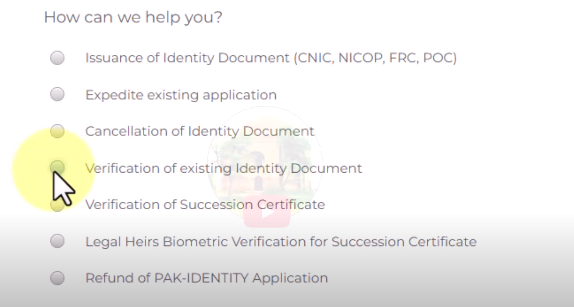 Then select the CNIC option from the Document Type menu and click Start Application.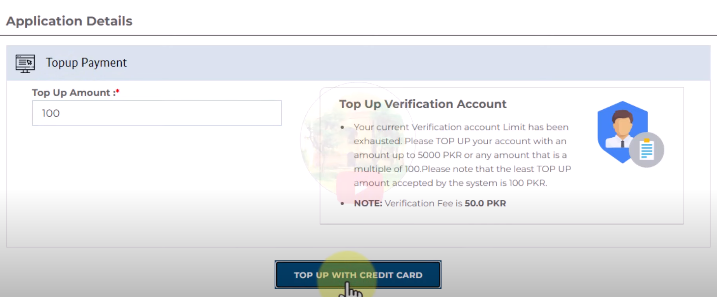 At this stage, you will need to top up your account with a debit card as RS 50 is CNIC verification fee.
Simply type in the top up amount and enter your debit card details.
Once your account has been successfully recharged, click on the new application again and select Verification of identity documents, CNIC, and start the application.
You can see the balance above, enter the person's CNIC details for verification and click continue.
At the end you will see all the data and associate it with the available CNIC information.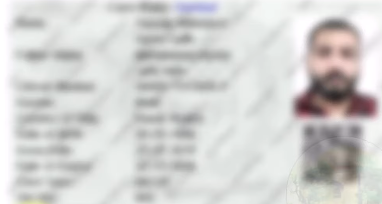 If the available information does not match or has some kind of error, it means that the CNIC is not original and the provided CNIC is wrong.
Why is NADRA ID card verification necessary?
As we know there are a lot of fraudulent activities going on these days and people often impersonate someone else and pretend to be someone else using credentials or an erroneous image. So it is best to check the other person's ID card to see if it is original. For example, when renting a property from someone or buying and selling a vehicle from someone, it is best to first verify that their information is correct.
Conclusion
We hope this article was helpful to you. The NADRA online portal is not only used for CNIC verification, but also for other services such as CNIC renewal, identity tracking and online CNIC application. Appreciate NADRA's efforts for this service. Although, you can explore the official NADRA website to know more about the services they offer. Be sure to check out other informative articles on our website.