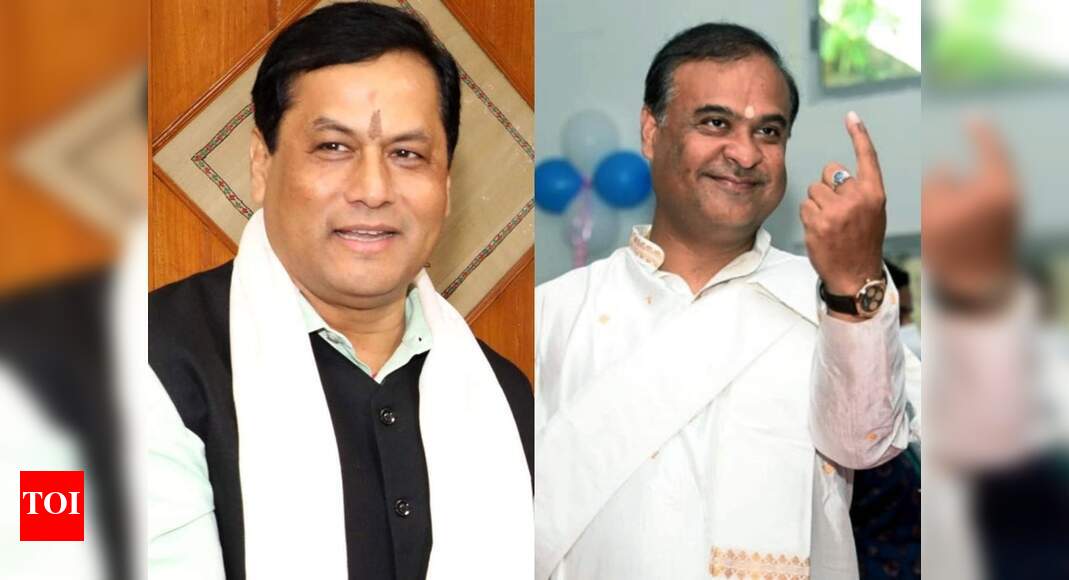 Result of the elections in Assam: the identity card obtains again the entry of the NDA to the power in Assam | India News
[ad_1]
GUWAHATI: With a new combination, the NDA is expected to retain Assam for the second consecutive term, breaking through the obstacles of the CAA and the ruling power and defeating Mahajot of Congress, AIUDF, BPF and left-wing parties.
Until 10:30 p.m., the EC had declared the results of 70 of the 126 seats and the trends of the remaining 56. The NDA has so far won 47 seats and led the 26 while Congress and its Mahajot have won 23 seats and led the remaining 28. two seats, two independents were in the lead. In 2016, the NDA won 87 seats.
But neither party appears to be on track to pass the midway point of 63 in the house of 126 alone. The BJP will likely end up as the largest party with 60 seats, which would be interpreted as no improvement given it. had won the same number of seats five years ago. AGP's seat count increased from 14 in 2016 to eight, and new alliance partner UPPL had managed to win five of BTC's 12 seats until the last update.
"We will have an absolute majority. A stronger opposition means a healthier democracy, "said Himanta Biswa Sarma but did not want to enter into the analysis of the results in view of the Covid-19 situation.
The election, which took place on the issue of protecting Assam's identity, was heavily polarized along religious lines and is expected to give four more seats to Congress and two more to AIUDF than in 2016.
What helped the BJP survive the CAA fire was its ability to project the NRC as an antidote to the CAA and its commitment to implement Clause VI of the Assam Accord, which proposes to protect the identity of the indigenous Assamese people. Ironically, the NRC and Clause VI are creations of Congress while the CAA is an brainchild of BJP. The BJP also benefited from reduced votes by the anti-CAA AJP and Raijor Dal parties, who otherwise would have gone to Congress.
"This election was definitely the battle for Assamese culture and civilization and the mandate was given to the BJP to protect them. There was also the development push from Prime Minister Narendra Modi who guided the BJP, "Sarma said.
Chief Minister Sarbananda Sonowal and Himanta Biswa Sarma both won the seats in Majuli and Jalukbari respectively. AGP president, NDA partner Atul Bora, also won over Bokakhat.
Congress President Ripun Bora, who presented himself as a CM face for Congress, was beaten, while three BPF ministers in the outgoing government lost to the UPPL. Peasant leader Akhil Gogoi, the sole winner of Raijor Dal, became the second candidate to win an assembly election in the state of custody.
[ad_2]