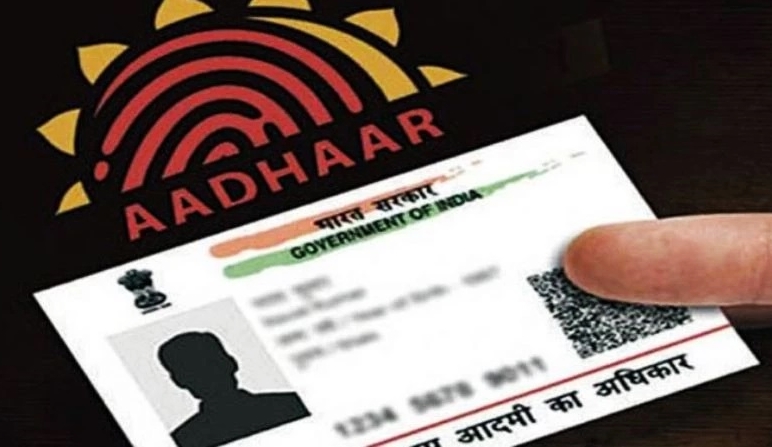 UIDAI warns against using an invalid Aadhar PVC card; Check how to order a valid card





The Unique Identification Authority of India has issued a warning to all Aadhar card users using Aadhar PVC, which they obtained from the open market. In this article, we have mentioned the steps to get a valid Aadhar card.
UIDAI: Unique Identification Authority of India has issued a warning to Aadhaar cardholders regarding the use of PVC Aadhaar cards obtained from open markets. Such cards are not acceptable, according to the authority, and only cards issued by UIDAI would be accepted.
Open Market PVC Aadhar Lack of security measures; UIDAI
UIDAI said in a tweet, "#AadhaarEssentials is a hashtag for all things Aadhaar. We strongly advise against using open market Aadhaar PVC clones as they lack security measures. You can order an Aadhaar PVC card for Rs 50. (GST and fees including postage) Click here to place your order: eaadhaar.uidai.gov.in/genricPVC."
Order Aadhar card at Rs 50 (including GST and speed post fee)
Aadhaar cards purchased from the open market, according to UIDAI, are not secure, hence cardholders have to order the document through UIDAI for a price of Rs 50, which includes GST and shipping charges. fast post.
"#OrderAadhaarPVC Follow this link to get an #Aadhaar PVC card online: myaadhaar.uidai.gov.in/genricPVC. This service will cost you Rs 50 and will be sent to you via Speed ​​post. Aadhaar PVC Card will be sent within 5 working days and AWB will be delivered to your phone via SMS "In another post from its official Twitter account, UIDAI said.
Steps to Get Your Aadhar PVC Card
Step 1: Go to the UIDAIs official site.

Step 2: Select "Order Aadhaar PVC Card" in the My Aadhaar section.

Step 3: Enter your 12-digit Aadhaar card number, 16-digit Virtual ID or 28-digit EID.
Step 4: Use OTP verification technique to double check the information.

Step 5: Examine the preview of your Aadhar PVC card.

Step 6: Pay Rs 50 to finalize the order.
Show your support for agri-journalism
Dear customer, thank you for being our reader. Readers like you inspire us to move farm journalism forward. We need your support to continue delivering quality agricultural journalism and reaching farmers and people in every corner of rural India.

Every contribution is valuable for our future.