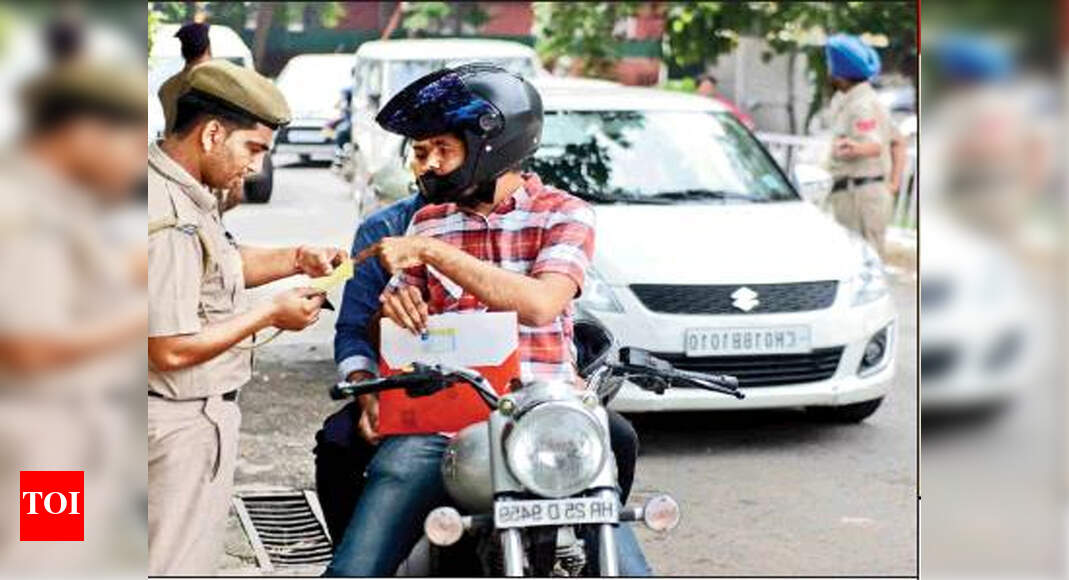 University of the Punjab: the order concerning the carrying of the identity card delays the University of the Punjab | Chandigarh News
[ad_1]
CHANDIGARH: The University of Punjab (PU) has asked all departments to ensure that students and staff, including presidents and faculty members, carry ID cards throughout the day on campus , triggering angry reactions from teachers and students.
A recently published circular mentioned that the university wanted the practice of carrying identity cards to be implemented. "It has been found that the practice of carrying ID cards by students and employees has been abandoned. Everyone is therefore asked to wear and display their identity cards, on their person, on campus and to continue to wear them all day, to prove their identity ", declared the circular issued by the registrar Prof Karamjeet Singh on November 28. .
The issue was discussed at the executive meeting of the Association of Professors of the University of Punjab (Puta) on December 7 and the association decided that it would request the withdrawal of the circular.
However, Professor Karamjeet Singh said the university had not proposed any new rules and was already in practice, but had been dropped. "Even when we go to foreign universities, there is a culture of displaying ID cards. Plus, when teams like NAAC come in, they also take note of such things, as to how you identify your students and faculty members. The rule was already there, but not properly implemented, "said Professor Singh.
Sources said the issue was discussed in a few meetings last week and it was deliberated that carrying ID cards would help authorities identify and control the entry of foreigners joining the protests. on the campus. Punjab University Campus Student Council (PUCSC) President Kanupriya opposed the move, saying the university is not a business where employees are wanted to carry ID cards All the time.
Hours display
The directive from the University of Punjab asking students to carry their IDs may have been aimed at preventing foreigners from entering the campus, but that is not the right way to go. The university should be a place where academic freedom and free debate should flourish, not regimental practices. For better security on campus, it is probably important that students have their ID card, but they do not need to pin or clip it to a lanyard. Security personnel can request the ID of any suspicious person directly at the door.
[ad_2]